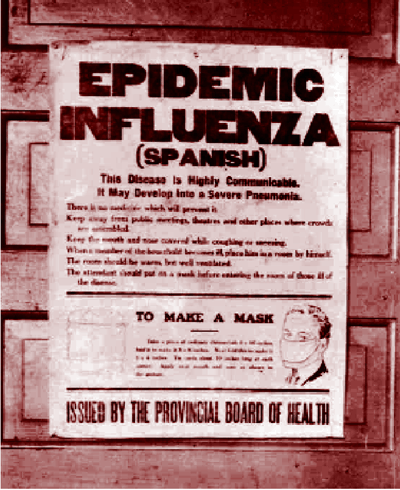 Veratect's Twitter Feed
James Wilson (Veratect) Blog
[20090427 0930 PDT]
First confirmed case in Spain, a 23 year old who returned from Mexico on 22 April.
Five suspected cases hospitalized in Sweden
Five suspected cases hospitalized in Denmark
New Zealand flight attendants & crew grounded "as a precautionary measure", testing still pending on students. At least 12 and as many as 32 people are voluntarily quarantined after sharing a flight with the college (high school) students.
Probable case in Michigan.
Second suspected case in Israel.
Suspected case in Italy.
Five suspected cases in Switzerland.
Patient being tested in Norway
Suspected cases (no numbers) reported in the Netherlands
Five suspected cases in Costa Rica. Nine ruled out.
Canadian vacationing in Manchester hospitalized. Being tested.
Nine suspected cases quarantined in Australia (4 in Sydney, 5 in NSW)
Four suspected cases reported in France.
Seven new fatalities, suspected swine flu, in Mexico City.
Khazakhstan Ministry of Foreign Affairs issues travel advisory for Latin America
WHO confirms 40 cases in the US
First suspected case reported in Peru
20 additional suspected cases in Catalonia, Spain
Confirmed case in Veracruz, Mexico
Three suspected cases in Bielefeld, Germany
Three suspected cases in Murcia, Spain
Suspected cases in Mexico now at
1600
Private school closure in South Carolina because of "
fears that young people who recently returned from Mexico might have been infected
"
As you can see from the tweet summary, news coverage and detection of cases is accelerating.
Rumour says
that WHO may raise the
pandemic alert phase
today.
The BCCDC reminds us that cases reported here are "mild".
Dr. Danuta Skowronski
:
It's reassuring that this swine influenza virus does not automatically mean hospitalization and death ... It may have just the typical influenza-type presentation and symptoms. … This is not necessarily scary monsters.
[20090426 2300 PDT]
Michael Osterholm, University of Minnesota
:
What makes this so difficult is we may be somewhere between an important but yet still uneventful public health occurrence here — with something that could literally die out over the next couple of weeks and never show up again — or this could be the opening act of a full-fledged influenza pandemic
Death toll in Mexico reaches 103 (confirmed and suspected swine flu cases).
Canada confirms two cases in BC, institutes surveillance at YVR (Vancouver International Airport).
Bronx day care tests negative (5) or "inconclusive" (1).
Suspected cases in Dallas-Fort Worth (3).
Australia suspected cases from Queensland test negative (2). Two NSW residents being tested.
Three more students in New Zealand test positive for Influenza A.
Mexico City produce vendors/taxi drivers report business down 50% in last two days.
Sacramento (grade?) school ordered closed until no influenza-like illness detected for one week.
Pandemic preparation funding in the stimulus bill was
attacked by Republicants
.
HHS nominee has been
opposed in the Senate by Republicans
.
Swine flu:
thoughts for the day
on 20090426
[20090426 0900 PDT]
Overnight, Mexico raised the total of confirmed flu deaths to 64, then 68, then 81. Unconfirmed reports of over 200.
In NY, preliminary testing of "probable" swine flu cases does not match any known H1/H3 subtypes. CDC performing further analysis.
Price gouging on face masks in Mexico City. Mayor says 70% of bars, clubs, & restaurants are shut down. All public events canceled for 10 days. All Sunday masses in Mexico canceled.
Suspected cases: France, Israel, Spain, Chile.
New Zealand suspected cases confirmed.
[20090425 2311 PDT]

Margaret Chan, director-general of the World Health Organization, says that the
current outbreak of flu in Mexico has "pandemic potential"
.
Wikipedia is
wonderfully up to date
.
Mexico has seen 1300 potential cases, with 20 confirmed flu deaths and as many as 83 possible deaths. At the upper end, that's about a 7% mortality rate, and apparently the deaths are skewed to young adults. Flu mortality is usually a 'U', with highest mortality in the very old and the very young. Higher rates of mortality in the young or middle adult ranges is unusual, and the most famous example of that mortality profile is the 1918 flu pandemic.